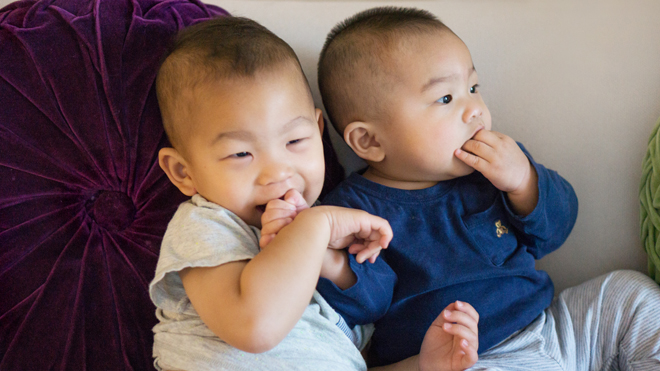 Image Above on October 17th, 2013 (Left to Right): Luke (2 years old) and Jude Byon (9 months)
Developing tennis players from a young age can be very important. This section will follow the tennis trials and tribulations of my two young sons as they learn how to play tennis.
My goal as a father and tennis coach is to have my boys fall in love with the game of tennis. Fun will be the most important aspect in learning. In my experience teaching tennis, once it feels like work, kids often lose interest. But once they are hooked, the hard work is a joy! This will be a challenge.
Stay tuned!